Captain's Tournament
2021-08-28

General information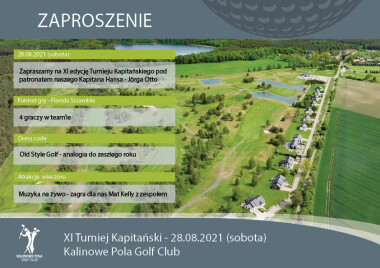 We invite you to the 11th edition of the Captain's Tournament under the patronage of our Captain Hans - Jörg Otto.
We play on Saturday, August 28 in Florida Scramble format in teams of 4.
We dress like last year's "Old Style Golf" and in the evening we have fun with live music.

Mat Kelly will play for us with the band.